"Thats got to be the best slight of hand i have ever seen"

− Jimmy Car
"Always the high light at our events"

− Nike
"Magician leaves stars stumped!"

− The Sun

Magic for Corporate Events
Whether it is a product launch, end of campaign treat, or advertising campaign. Damien can perform his amazing street magic for any occasion in any location the  for numbers up to 200 or more. Damien's good humoured approach and deft sleight of hand will make him stand out for guests that may have seen a magician before. Never intrusive he is guaranteed to amaze with his bespoke effects, leaving guests with a lasting mental image of that moment in magic.
As an organiser, it is at the end of an event that people will thank you for all your efforts. It is only then that you will get a sense of achievement. So where to start? First the venue and then the guests. Sounds easy but you want to ensure that the guests have a good time.
There is also the fact that you may want to show off your organisational skills which stand you out from the crowd. The better the job you do will only help to raise the company profile and it makes your guests and colleagues feel appreciated.
National Grid
Damien has a wealth of experience working with corporate clients from a wide variety of industries and remains a very popular choice with such clients, having worked with many top companies such as XBox, Nike, HTC, EA Sports and ITV. He has the sophisticated charm and ability to create a positive addition to a product launch.He can also liaise with your company to incorporate your product, merchandise, logo or branding within a fantastic magical revelation, which may include appropriate product give-aways.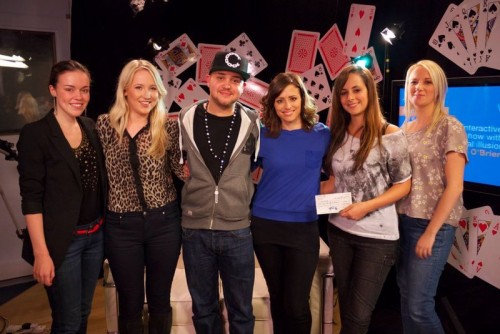 Party Poker
Hiring Damien as your magician to help launch a product or service London or anywhere is guaranteed to cause impact and raise attention. He has entertained brands all over the world – In London, Dubai and across Europe . Damien will create that special touch that you are looking to add at your next event.