Engaging
The intimate nature of street magic ensures all your guests are engaged and part of the performance.
High Quality
All tricks by Damien are available online, all will be available when booking him with no exceptions.
Inclusive
The magic performed, brings everyone together no matter what age they maybe.
Experienced
Damien O'Brien has performed at various after dinner parties as well as corporate events and is proficient at diffusing tension and creating a fun filled atmosphere.
Seasoned Professional
Damien regularly performs close up magic routines in intimate settings including card and coin tricks, using the techniques of sleight of hand and hypnosis. Street magic is more about skill than illusion, as they are so close to you when performing their routines.
Make Your Event Stand Out
"Nobody does it better , Damien Is the best"

− Ashley Cole
"Thank you for coming on the show the presenters are still talking about you and can't believe the thing things you done , thank you"

− ITV Day Break
Add An Extra Dimension To Your Event
Street magic will create an extra dimension to your event; one which is likely to be the talking point for the rest of your event. Street magic is a contemporary, mind blowing brand of magic that will keep your guests engaged and mesmerized. They are versatile and flexible and capable of performing to weddings, partys and even corporate audiences.
Get In Touch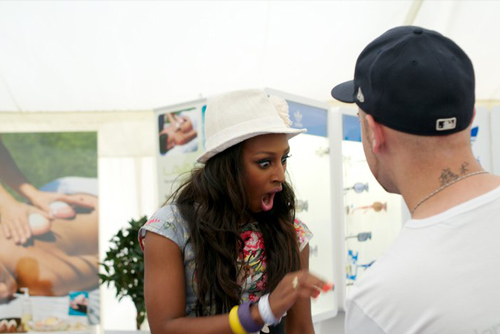 Professional Magician & Hypnotist
Don't Just Take My Word For It
"Thank you for coming down and entertaining the kids and staff you made their day"

− Great Ormond Street Hospital
"Magician leaves stars stumped!"

− The Sun